Rookie Riders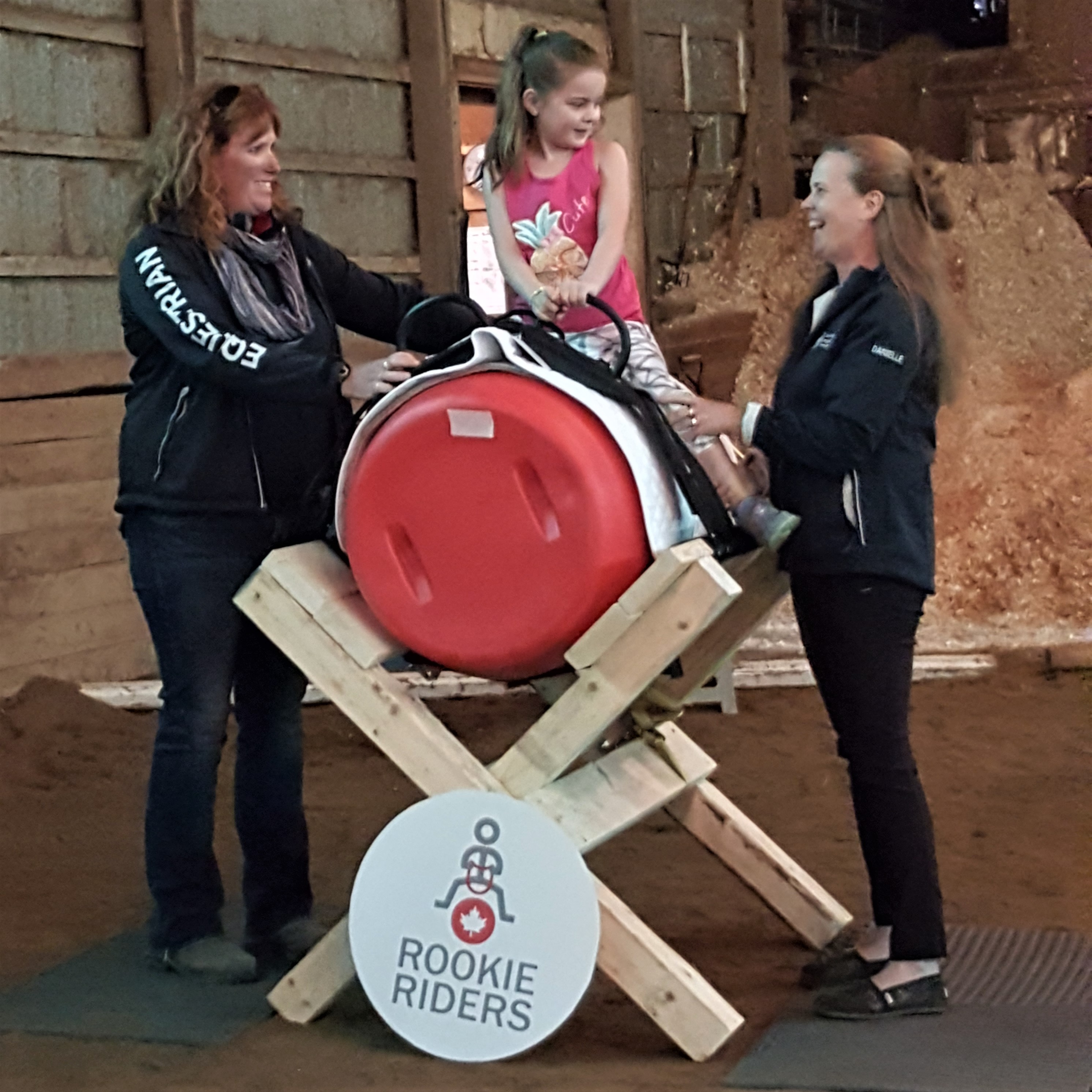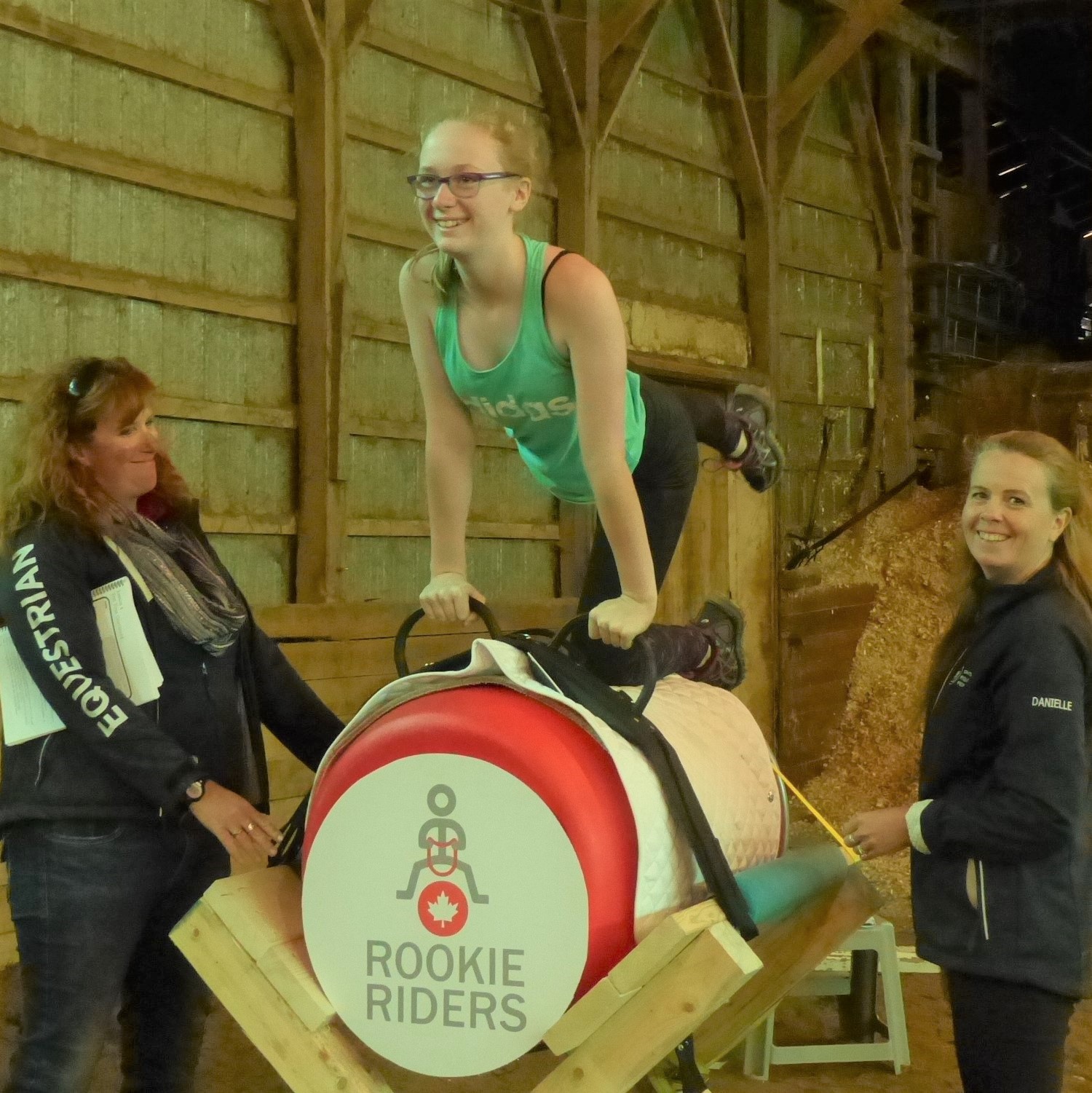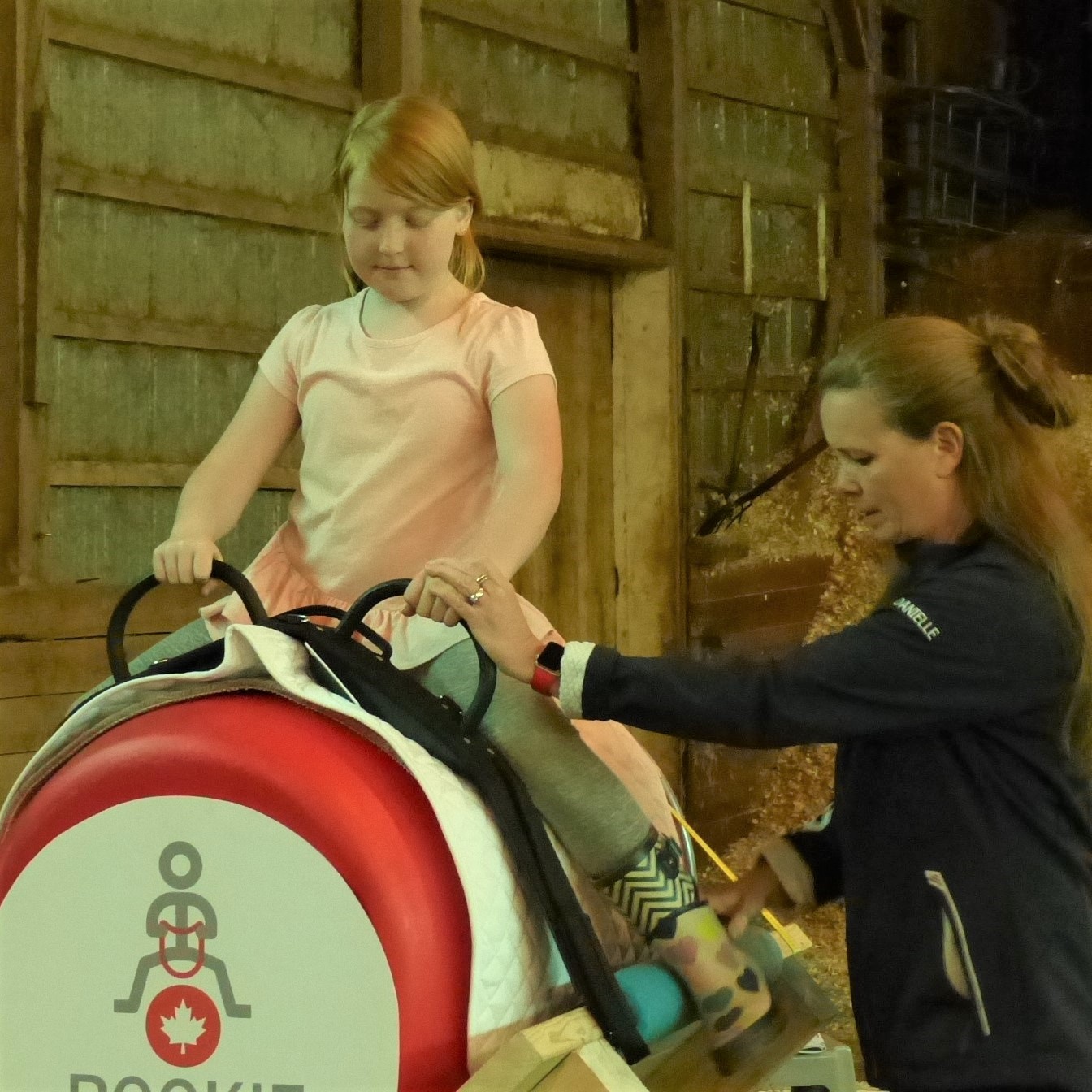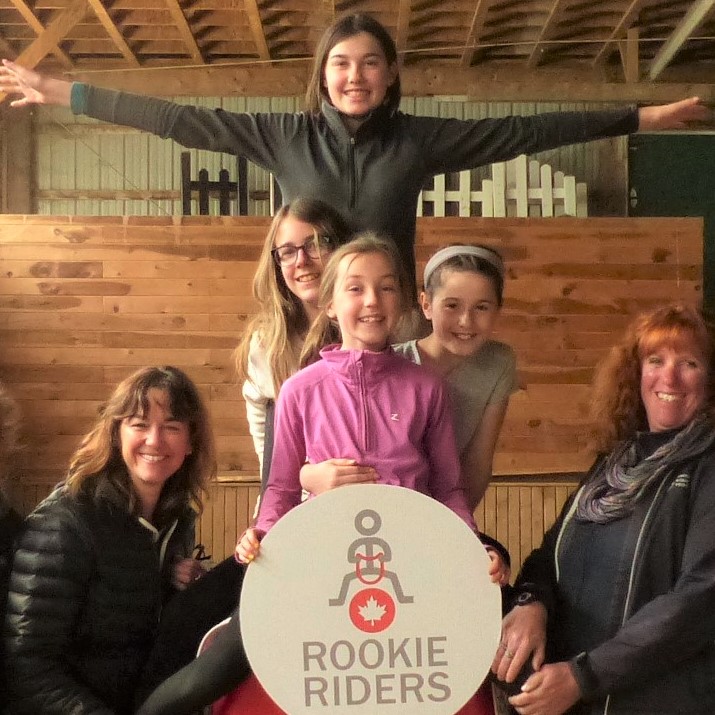 New training session!
NCCP certified coaches and instructors, English and western, are invited to become certified as Rookie Rider instructors:
Rookie Rider instructor training (with out the real horse component)

August 17, 2019

Geary

Hill Stables

9a.m.-4p.m.

Lunch included

Clinicians

Danielle

Yaghdjian

Ottawa, Ontario

Alissa Cue Nova

Scotia
Coaches already trained for Rookie Riders are invited to attend at a reduced fee as a refresher.

What is the Rookie Riders program?
Rookie Riders is designed as the first step to start kids on the equestrian development Pathway, introducing riding skills, horses and horsemanship to children between 6 and 12 years of age. Students begin on a safe barrel "horse", learning riding and gymnastic activities that begin the development of the skills used in equestrian sport. The program teaches key physical and mental horseback riding skills – balance, body control, agility, flexibility and co-ordination – off the horse.
The program also provides:
Introduction and reinforcement of movement skills that fall within the FUNdamental Stage of Long Term Equestrian and Athlete Development.
Group and individual activities
Physical, mental, and emotional engagement
A strong foundation in the National Learn to Ride Program - Level 1 (English and Western)
At the completion of the program, the child receives:
A Rookie Riders Progress Report and Certificate of Completion
A "Ticket to Ride" that entitles the child to one free lesson on a real horse with a certified instructor/coach. The mounted equine lesson also teaches emotional control.
Who can teach the program?
Where the Rookie Rider program is delivered in full (horsemanship, barrel and mounted segments) the Instructor must be NCCP Certified as an equestrian instructor or coach.
New Brunswick Coaches and Instructors with Rookie Rider training:

Megan Craft

Frédérique Godin

Sarah King

Iyesha Lackie

Mindy Liptay

Nancy McAlinden

Donna McInnis

Racheal Mea

Deanna Phelan

Kem Shears

Nicole Smith

Taylor Smith

Michael Stokes

Cyndy Toner

Heather Touchie-Blakely
Where is the program taught?
The Rookie Rider program can be taught anywhere…in a gymnasium, in a mall, at a summer camp, at a stable, in an arena, or a classroom.
NBEA COACH TRAINING for ROOKIE RIDERS
The New Brunswick Equestrian Association recently offered training for coaches to be certified to offer the Rookie Riders program.
June 2

Geary Hill Stables

Geary, NB

June 3

51 Acres Stable

Lutes Mountain (Moncton), NB
Clinicians:
Danielle Yaghdjian, Pickering Onario

Ruth Allum, Ottawa Ontario
The training day included:
A presentation and written overview of the program by experienced Coach Developers;
Demonstrations of the equestrian skill building games, exercises and activities included in the Rookie Rider Program;
An overview of all of the equipment used in the program
Practice teaching sessions for all participants, who learned to run the games, conduct the stable management and gymnastics components, and safely teach the skills and activities mounted on "Big Red", the barrel horse.
15 coaches from across the province have been trained. Work will commence to make connections with stables, schools, youth groups, after-school programs, summer camps, rec programs, and the like to reach out to young students and offer this wonderful physical literacy program and introduction to equestrian skills. The NBEA has plans to acquire a number of the barrel "horses" for use throughout New Brunswick.
If you are interested in offering Rookie Riders through your stable or youth group, please contact [email protected] to contect with a trained coach and get started.