Equestrian Canada Coaching Program Embraces NCCP Making Head Way Concussion Module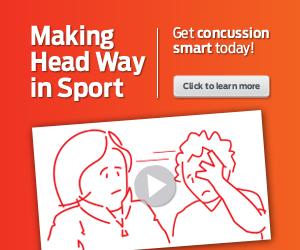 Ottawa, Ont. May 26, 2015 – Recognizing the importance of understanding concussions, Equestrian Canada's National Coaching Committee has amended the list of basic coaching pre-requisites to include the free National Coaching Certification Program (NCCP) Making Head Way in Sport concussion module, effective June 1, 2015. All existing certified instructors and coaches will have to complete this free module by December 31st, 2017.
The importance of understanding concussions as a coach at any level cannot be understated. As part of the Public Health Agency of Canada's Active and Safe Initiative, the Coaching Association of Canada has developed Making Head Way in Sport – your best resource for recognizing concussion and implementing proper return to play protocols. This award winning eLearning module is being offered for FREE!
Concussion and brain-related injuries have been making headlines as of late because of the serious implications undiagnosed concussions and improper return to play protocols can have on the long term well-being of an athlete. Making Head Way in Sport is an online learning tool designed to help coaches gain the knowledge and skills required to ensure the safety of their athletes. This NCCP module covers: what to do to prevent concussions, how to recognize the signs and symptoms of a concussion, what to do when you suspect an athlete has a concussion, and how to ensure athletes return to play safely.
The concussion module can be found on the www.coach.ca website free of charge.
For further details on this amendment to Equestrian Canada's coaching pre-requisites, please contact your provincial/territorial equestrian federation.